DUE TO THE HOT WEATHER
STRAWBERRIES ARE FINISHED FOR THE SEASON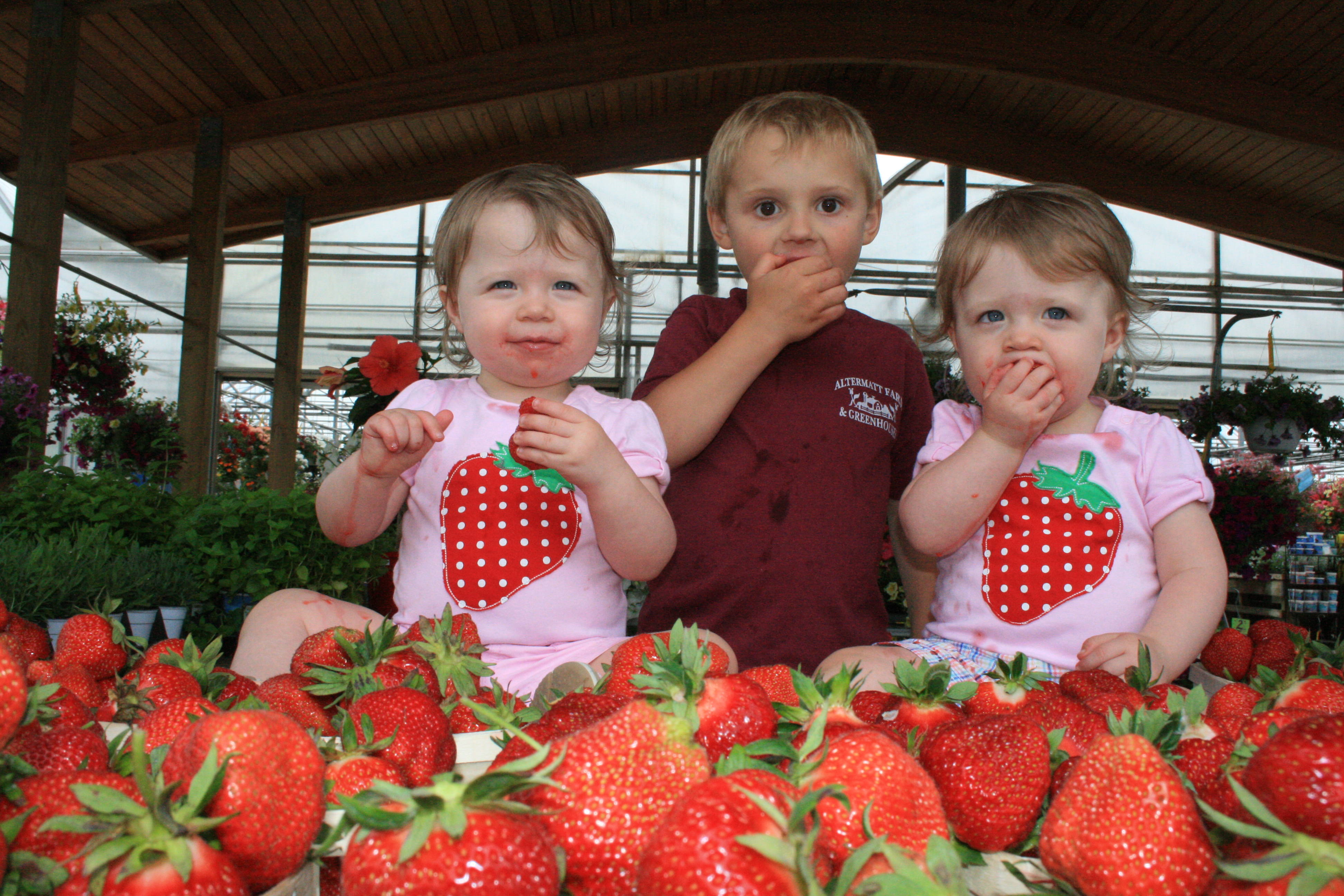 Our summer season begins with our fresh picked Strawberries. The strawberries start ripening approximately June 10th and last up to three weeks. When in season, we sell our fresh picked strawberries at our farm market daily, in small quanities, as well as in large amounts, for those who wish to make jam.